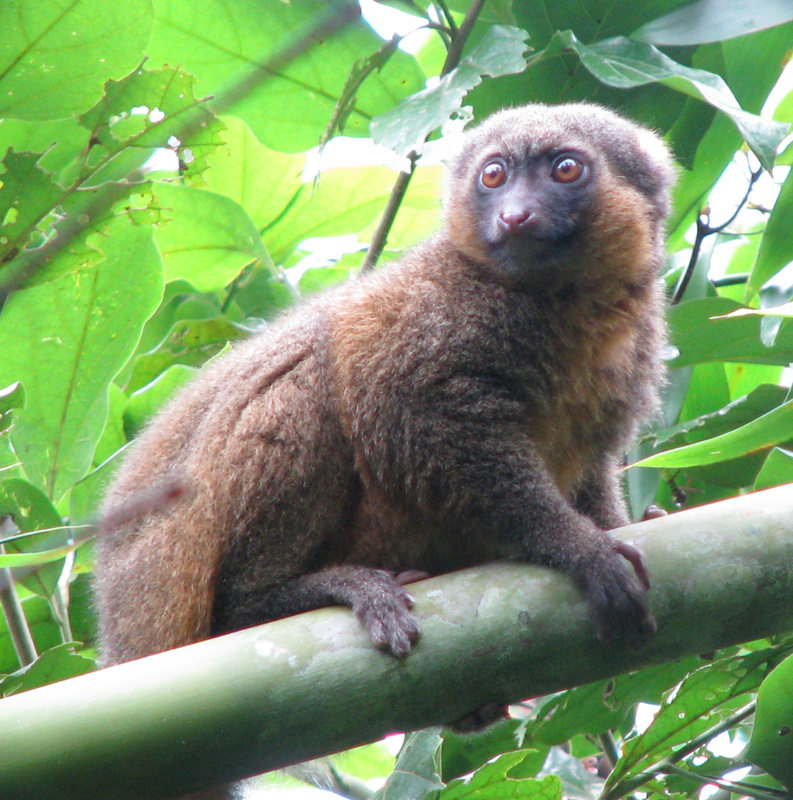 Most people immediately think of tropical rainforests when someone says "canopy" but the truth is that any and every forest has a canopy layer. So there are canopy-living species right here in our deciduous hardwood forests of North Carolina. The main difference is that in the tropical rain forests, there is much greater diversity of species that have adapted to specific living conditions at certain heights in the trees. Many of our canopy species tend to utilize the understory and forest floor as well (think squirrels!)
For example, tropical epiphytes (a kind of plant) live on tree branches and get their moisture from fog. Research has shown in that if the plants are moved onto lower tree limbs where they don't get as much water, they begin to die. So the height at which they grow seems to be tied to the moisture level they need. (There may well be other factors as well.)
Here's an interesting research question for all you scientists to pursue more: what changes occur to the heights of cloud layers as global temperatures rise?
One well-loved canopy species has been in the news a lot the last few years due to destruction of the of the tropical lowland forests in Madagascar. The lemur is a leaf-muching, tree-climbing critter that can NOT hang by its tail. In class this week we had a Madagascar Forest Council to see if we could figure out ways to help the lemurs and their forest friends peacefully coexist with humans. Here's a
link to a website
with additional information on the situation. Our project this week was making Golden Lemur masks (see pic above), which we wore to the Council meeting.
A great way to experience canopy life is to go on a canopy tour! There are some
cool zip line tours
right here in the North Carolina mountains.